Here
Mapinc
---
---
NIDA: Themes in Chemical Prohibition, William L. White, 1979
http://www.druglibrary.org/schaffer/History/ticp.html
7. Policy Options are Presented as Total Prohibition or Total Access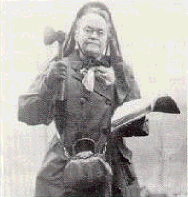 Prohibitionists have always characterized themselves as being in a moral/religious battle against evil. This quality of the prohibitionist movements eliminated the option of compromise.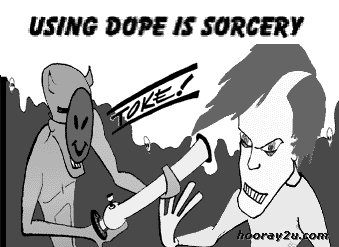 "Why do people claim pharmakeia is 'drug abuse?' .. people who disliked some aspect of others, searched the Bible for any hint to condemn them or trap them, and finding nothing, they turned to older texts with foreign words which have multiple meanings."

The choice as they saw and presented it was total prohibition or total access to the hated drugs. It was not that other methods of controlling use did not exist or would not work; it was the idea that all usage was sinful and must be stopped.

Like an ongoing morality play, this same issue gets played out-repeatedly today with a new cast of characters. As bills are introduced to lower criminal penalties for various illicit drugs, one can anticipate any number of legislators standing to attack reduced penalties as an invitation for use and first step toward legalization of drug X.

Total Prohibition. Public hanging, Iran, 2001. woman put to death for "drug trafficking".





Total Prohibition. Public shooting, China, 2007.
woman put to death for "drug trafficking".
---
see also:

Cohen, Peter (2003), The Drug Prohibition Church and the Adventure of Reformation, International Journal of Drug Policy, Volume 14, Issue 2, April 2003, pp. 213-215.
book: Drug War Propaganda
thesaurus entry (concept)
[previous] [up] [next]
[docuent mirrored from http://www.druglibrary.org/schaffer/History/ticp.html
emphasis, bracketed comments, some illustrations are added]